Plymouth County Antiques
33197 Gypsum Ave., Sioux City, IA
Open by Appointment or Chance
Evenings OK
Buy & Sell
Specialize in selling...
Glassware
Primitives
Toys
Dolls
Furniture
Decoy's
Kerosene Lamps
Stoneware
Pottery
Quilts
Unusual Items
An Antique Experience!
Here at Quade Auctions, we can handle all your auction needs. From estate, household, consignment, antique and land auctions, we will provide you with prompt, courteous service at fair and reasonable rates. We are dedicated to making your auction experience wonderful!
Here is a listing of all our upcoming auctions:
Date

2014

Owner

Address/Time

Type

Click on link for Sale Bill

Saturday, April 12th

2014

Rusk Estate -- Owners

2608 S. Cecelia St. Sioux City, IA

Sale starts at 1:00 PM

Featuring a 2011 Buick Lucerne with less than 20,000 miles, like new. Guns along with a wheelchair and household items!

Sale bill to view:
Note: All sale bill's are in PDF format. You must have Adobe Reader to view them.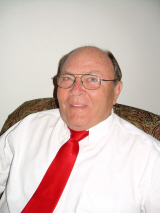 Ty Quade
Owner/Auctioneer
Personal Property Appraiser
Over 25 Years of experience and service!